Outdoor Pet Solutions has been installing the original premium pet door, in Middle Tennessee longer than anyone else. Since 1985, this high quality pet door as offered superior insulating value. Complete with locking security panel, 11 sizes and four frame colors to choose from. We also offer custom sizes for those unique applications and allow you to mix and match colors for interior and exterior frames. If you're looking for the best pet door, installed by the company who knows them best, give us a call today!
Pet Door Features:
Premium heavy duty dual vinyl flaps, offer the highest insulating value available.
Sleek aluminum frame offered in four colors that can be mixed and matched for interior and exterior frames.

Heavy duty flap magnets offer superior sealing against wind gusts.

Flap is surrounded by ½" fuzzy nylon weather stripping for added insulation value and limiting drafts.

Locking security panel is impact resistant and available in four colors.

Rain cap and wall flashing is included for a professional, finished installation.
11 sizes offered to accommodate pets of all sizes and mobility.

5-Year Limited No Fault Warranty on all parts and includes a misuse and neglect flap warranty.
Available In Three Installation Applications
Door Frame Available In 4 Colors
Security Panel Available In 4 Colors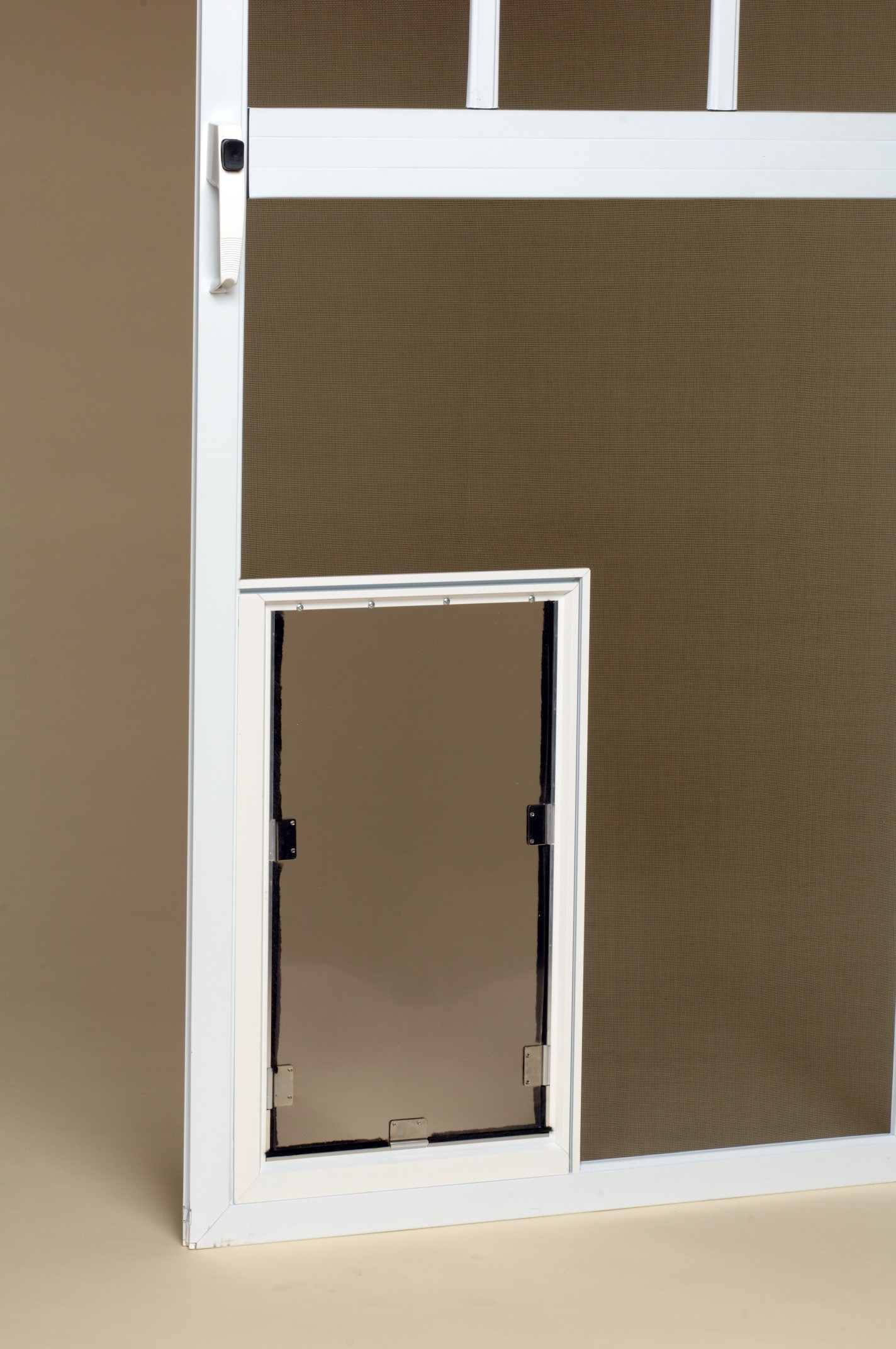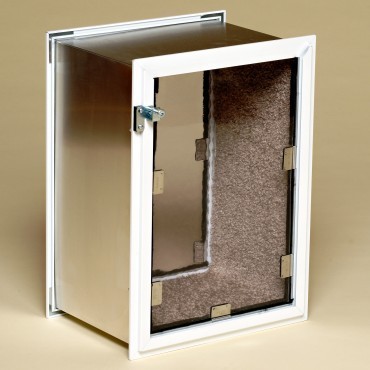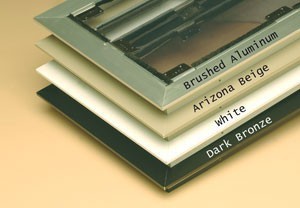 Starting at $689 Installed